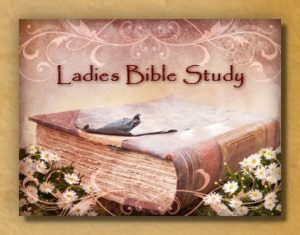 The Ladies Bible Study: – Genesis –

Will be for 8 weeks where we take a close look into the Book of Genesis.
These classes are on Thursday mornings at 10:00 a.m. and Monday evenings at 7:00 p.m.

You are welcome to attend either of these classes: however, the same material is covered in the Monday and Thursday classes.

We have about 20 women participating now.