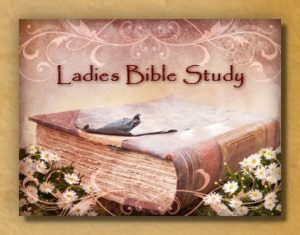 Please join us for the Ladies Bible Study as we are beginning a 10 week study on Redemption (Genesis – Revelation).

These classes are on Thursday mornings at 10:00 a.m. and Monday nights at 7:00 p.m.

T
he study begins on Thursday, April 4 and Monday, April 8.
You are welcome to attend either of these classes: however, the same material is covered in the Monday and Thursday classes.