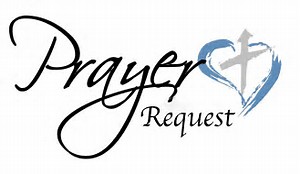 During the summer between middle school and high school, Lauren enjoyed VBS, church camp, and other activities. She faced the change to high school pretty well with the knowledge that her older sister would still be there, but in a different wing. It seemed like the summer went by quickly and everyone was trying to get ready for school to begin.
At the beginning of the school year, Lauren's class schedule changed multiple times. She could not have gym and she needed to be in advanced level of math, chemistry, physics, and art. Lauren always excelled in those subjects and had to be challenged or she would get bored quickly. Her freshman year went fairly well with her missing school some for doctor appointments and some reactions to medications. Most of her friends from middle school were attending classes that are more traditional so she made new friends in her classes. With each new school year, Lauren was finishing most of the required classes and was taking advanced art classes, psychology, and classes like drama. The teachers in these classes were much more liberal and most of the students were those with wild color of hair, tattoos, and piercings. Lauren was exposed to people (kids and teachers) that had less than the best influence on her. When she would bring home the sculptures she was working on for class, they were very good, but very dark. They were like demons from the many movies and TV series that were very popular at that time. Her drawings grew to be the same dark feeling. Her mood seemed to be more withdrawn and she wanted more time alone.
The some of the kids Lauren was hanging with at school caused her other friends to have less to do with her. A neighbor of ours, has a daughter from a previous marriage and they rode to school together on a regular basis. They became good friends spending a lot of time together. We did not become concerned about that until it became obvious that the girl's step-mom placed no limits on what she could do or say. We asked Lauren to not spend much time with her, but we had no control on that while they were at school. Lauren began having problems at school, missing classes and being late turning in assignments. Things were not much better at home with her staying in her room as much as possible and other things. One day her dad got a call from school asking if Lauren had left the school without being checked out. Her dad then found out that she was still at school, but was in another classroom "helping" the teacher with that class. This was a male teacher she had the year before, he allowed her to be in the classroom and had not contacted the office. During that process, Lauren's parents then found out that she had been cutting herself and the school knew about it but did not tell her parents. They said they had her sign a contract that she would stop.
When Lauren was involved with church activities like summer camp or VBS, she would be a joy to be around and loved working with little children. During the school year, her moods would swing back and forth from happy to sad. Later we learn from Lauren that many kids were smoking and pot was available to students on and off campus. During her high school years, her medications caused her to gain weight and she began to look older than she was. Lauren was a very pretty girl, but the few boys that her parents met were those into things like Star Trek or Hobbit and a little weird. After she completed her senior year and graduated, we were all looking forward to her being in college and around new people.
Her four years in high school was a series of highs and lows. The doctors would adjust her medications and her parents had her in therapy sessions, some through the church and others recommended by other sources. We understood that Lauren's life would be impacted by dysautonomia and there would be extra effort to keep her from getting depressed. During the summer, Lauren worked in VBS at two different churches and had a great time at summer camp. Lauren was more engaged with the family and closer to her two sisters.
Please pray that Jesus will bring someone close to Lauren and provide some supportive advice that will help her remember the things she has known about Jesus most of her life. Please pray for her family to help them be strong during this battle with Satan and the things of this world.
Thank you for your support.
19 Again I say to you, if two of you agree on earth about anything they ask, it will be done for them by my Father in heaven. 20 For where two or three are gathered in my name, there am I among them." Matthew 18:19-20 English Standard Version (ESV)