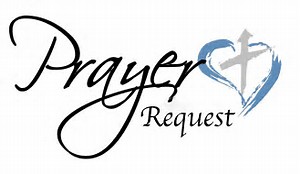 Lauren was a beautiful baby, born on a very cold day with the cutest smile. What a blessing from God she was to our family. She and her mom were discharged from the hospital just a few hours later due to insurance limits on how long they would pay for the hospital services. At home, her mom would be taking care of Lauren and her two year old sister and a husband that had a bad drinking problem and not much interest in being or learning to be a daddy. Not the best of environments for a newborn, but Lauren had a loving mother and a big sister that just loved her little sister dearly.
Just before Lauren turned six months old, things got bad at home and her mom brought her two little babies to live with us to be safe. I will skip the details of the divorce and get to the part where at 56 I was functioning somewhat like a dad again. Our nest was not empty again. These two babies and their mom made me focus on them and not my anger. I guess they needed to stay there with us until God had me under control and until their mom had met the man God chose to be her husband and the father of her two children.  As if God wanted this church to be involved with Lauren and her family, her mom and new father were married at Westway in November 2003. None of us were members at Westway at the time. Lauren and her family were going to Second Baptist where her mom met the man she would marry. Other churches were not available on that date and a little church on Perry Road was available. Some ten years later, Eva and I moved our membership to this church after Lauren's family had visited Westway and they thought we would like the people there.
Lauren was such a happy child, always like a butterfly and doing something silly. Lauren and her family attended church on a regular basis and she and her sister were involved with all of the activities in Children's Church, VBS, and all other functions. Lauren and her older sister accepted Jesus as their Savior and were baptized during the same service at Second Baptist -West.  When Lauren was six years old, she was thrilled to have a baby sister and wanted to hold her and make her laugh. Lauren was very talented and very smart; school was fun but not much of a challenge to her. At church, she thrived at learning bible verses and bible drills. She love VBS and singing in the children choirs as well as the school choir. She needed to be active, as she would get bored otherwise. During elementary years, she was happy and everyone knew her in a matter of minutes after she entered the room. She was very pretty, happy, and healthy and we were blessed that she and her family had long recovered from the life that she had no memories of.
At the beginning of the sixth grade (Middle School), Lauren got very ill with bad headaches and other problems were she could not make it to school. She was seen by many doctors, several trips to ERs and then spent more than a week in Texas Children's Hospital where they ran every test in the books and added a few that were not on the list. After many weeks and who knows how many specialists, she was diagnosed as having Dysautonomia with Potts. Say what? Most doctors had never heard of it and some said they did not believe it existed.
Lauren spent her sixth grade being home-schooled and going to doctors and therapy sessions. She and I made the trip to Texas Children's three or more times a week and other locations as needed. I believe she spent many hours wondering if she was going to die and that we were not telling her how bad she was. Lauren was tired most of the time, but she would enjoy the times we could go to the backyard for some outdoor activities. She loved her aqua-therapy sessions and loved to swim. During that year, she lost contact with her friends at school and at church. We worked out a schedule to work on her schoolwork at times when she was more rested and to take breaks to go outside for lite activities and to do some of her therapy. Teachers would come to my house to go over some of the school assignments and to give her tests. She made all "A" in her subjects.  At the beginning of the seventh-grade, it was especially hard for her to think about going back to school. On the way to school, she would get sick and I would tell her she would get to feeling better later after school started or I would come and get her. Some of the kids told her they thought she had died and others thought she had moved away.  Her friends had made new friends and it was not the same for her to be with them. Due to her medical condition, she was not able to participate in sports, to take gym, or be in the choir because she could not stand for any length of time. These restrictions changed how Lauren was able to be involved. She was able to fight through those issues and by the end of the seventh-grade, she had made several new friends and had figured out how to live a more restricted life.
Her eighth-grade year was better and she was active in church activities including summer camps and choir. Her medical conditions are managed with medications and some of those bring their on issues that she must deal with as a part of life. Lauren had regained some of her "moving the line" of testing what she could get away with, but her dad (adopted) did not always agree with how far to move the lines. Lauren and her family had a normal and healthy family life involved with church, friends, and extended family.
This is a summary of Lauren's early years, including some of the medical issues and problems we faced as a family that made us who were are today. A future post will discuss what I know about Lauren's high school years and how we got to the point of me asking for your help as Prayer Warriors.
Please pray that Jesus will bring someone close to Lauren and provide some supportive advice that will help her remember the things she has known about Jesus most of her life. Please pray for her family to help them be strong during this battle with Satan and the things of this world.
Thank you for your support.
19 Again I say to you, if two of you agree on earth about anything they ask, it will be done for them by my Father in heaven. 20 For where two or three are gathered in my name, there am I among them."  Matthew 18:19-20 English Standard Version (ESV)