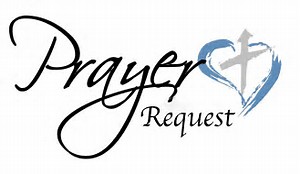 To understand more about Lauren and how her life has been impacted by dysautonomia, I will provide some information that most people do not know. But first, let me tell you about some things that occurred with Lauren before receiving this diagnosis. As a very young child, Lauren had many ear and throat infections with many doctor visits. After being on antibiotics almost constantly, she had her first set of tubes put in her ears at 9 months and a second set a year later. Then her tonsils were removed after that. With so much illness, she was prescribed prednisone many times. That has it's own set of issues that I will not address here. By the end of the fifth-grade, Lauren's health seemed to be getting better and her school attendance had been good. Her grades were almost all "A" but she talked a lot in class, didn't matter much who sit by her. She would even talk to the teacher.
It was just as school was starting when she was starting middle school when the symptoms of something wrong appeared with Lauren. She, her mom, and sisters were in Walmart when a severe headache hit with flashing lights and she almost became limp with the pain. When you read the information below, keep in mind that this diagnosis took weeks for the tests and just to find a specialist to treat her. As much as Lauren wanted to be just a normal kid, she did not quit fighting it. Only God knows what His plans are for Lauren, but we have heard that if God brings you to it, He will get you through it.
2When you pass through the waters, I will be with you; and when you pass through the rivers, they will not sweep over you. When you walk through the fire, you will not be burned; the flames will not set you ablaze. Isaiah 43:2 (NIV)

What is dysautonomia? – Dysautonomia is an umbrella term used to describe several different medical conditions that cause a malfunction of the Autonomic Nervous System. The Autonomic Nervous System controls the "automatic" functions of the body that we do not consciously think about, such as heart rate, blood pressure, digestion, dilation and constriction of the pupils of the eye, kidney function, and temperature control. People living with various forms of dysautonomia have trouble regulating these systems, which can result in lightheadedness, fainting, unstable blood pressure, abnormal heart rates, malnutrition, and in severe cases, death.
Postural Orthostatic Tachycardia Syndrome (POTS) – estimated to impact 1 out of 100 teenagers and, including adult patients, a total of 1,000,000 to 3,000,000 Americans. POTS can cause lightheadness, fainting, tachycardia, chest pains, shortness of breath, GI upset, shaking, exercise intolerance, temperature sensitivity and more. While POTS predominantly impacts young women who look healthy on the outside, researchers compare the disability seen in POTS to the disability seen in conditions like COPD and congestive heart failure.
Signs and Symptoms – While the diagnostic criteria focus on the abnormal heart rate increase upon standing, POTS usually presents with symptoms much more complex than a simple increase in heart rate. It is fairly common for POTS patients to have a drop in blood pressure upon standing, but some POTS patients have no change or even an increase in blood pressure upon standing.1 POTS patients often have hypovolemia (low blood volume) and high levels of plasma norepinephrine while standing, reflecting increased sympathetic nervous system activation.3 Approxiamtely 50% of POTS patients have a small fiber neuropathy that impacts their sudomotor nerves. Many POTS patients also experience fatigue, headaches, lightheadedness, heart palpitations, exercise intolerance, nausea, diminished concentration, tremulousness (shaking), syncope (fainting), coldness or pain in the extremities, chest pain and shortness of breath.1,3,4 Patients can develop a reddish purple color in the legs upon standing, believed to be caused by blood pooling or poor circulation. The color change subsides upon returning to a reclined position.
Quality-of-Life and Disability – Some patients have fairly mild symptoms and can continue with normal work, school, social and recreational activities. For others, symptoms may be so severe that normal life activities, such as bathing, housework, eating, sitting upright, walking or standing can be significantly limited.
Treatment – Each patient is different, thus consulting with a physician who has experience in treating autonomic disorders is important. The most common treatments for POTS include increasing fluid intake to 2-3 liters per day; increasing salt consumption to 3,000 mg to 10,000 mg per day; wearing compression stockings; raising the head of the bed (to conserve blood volume); reclined exercises such as rowing, recumbent bicycling and swimming; a healthy diet; avoiding substances and situations that worsen orthostatic symptoms; and finally, the addition of medications meant to improve symptoms.1,3 Many different medications are used to treat POTS, such as Fludrocortisone, Beta Blockers, Midodrine, Clonidine, Pyridostigmine, Benzodiazepines, SSRIs, SNRIs, Erythropoietin and Octreotide.1,3 If an underlying cause of the POTS symptoms can be identified, treating the underlying cause is very important as well.
Please pray that Jesus will bring someone close to Lauren and provide some supportive advice that will help her remember the things she has known about Jesus most of her life. Please pray for her family to help them be strong during this battle with Satan and the things of this world.
Thank you for your support.
19 "Again I say to you that if two of you agree on earth concerning anything that they ask, it will be done for them by My Father in heaven. 20 For where two or three are gathered together in My name, I am there in the midst of them." Matthew 18 New King James Version (NKJV)